Monthly Archives:
August 2020
~
Blessing from the Medicine Man, Howard Terpning®, 2011
~
Native Heritage: Traditions Preserved and Renewed
Introduction
Reverence for tradition, for tribal elders, and for a Supreme Being have been fundamental to Native health and culture for generations. Sadly, in the 18th and early 19th centuries, U.S. government policies of removing and relocating Indian tribes, combined with the impact of missionaries and settlers, suppressed Native culture. Many ceremonies and traditional healing practices were banned outright. But traditional values such as loyalty and military service were kept alive. And in the last few decades, Native Peoples who have preserved their traditions are renewing the old ways and teaching them to the next generation.
~
Courtesy Of NATIVE VOICES
~
~
Courtesy of Chuck Hoskin, Jr. at NATIVE NEWS ONLINE
In its recent ruling in McGirt v. Oklahoma, the United States Supreme Court affirmed what Native Americans in Oklahoma have always known and maintained: Our land is, and always has been, ours.
State and local governments spent decades assuming that our reservations, including the Cherokee Nation's 7,000-square-mile reservation in northeast Oklahoma, no longer existed. However, the Supreme Court's recent ruling very clearly explained that Congress never disestablished our reservations. Our reservations still exist. Our sovereign rights within those borders remain intact.
The ruling also represents new challenges for the Cherokee Nation to ensure there are no jurisdictional gaps affecting law enforcement and public safety in Oklahoma.
The Supreme Court ruling said that serious crimes committed within the Muscogee Creek reservation boundaries would no longer be under the jurisdiction of the state to prosecute, and those cases transferred to federal and tribal courts to prosecute. Because the Five Civilized Tribes historically share similar treaties, by extension, this ruling also applies to Cherokee Nation and violent crimes committed on Cherokee Nation reservation lands.
To prepare for the challenges, we recently established the Commission for the Protection of Cherokee Nation Sovereignty to make funding and resource recommendations and examine other related areas.  Some of the brightest minds on the subject of sovereignty will be involved in the Commission, including Cherokee citizen and former United Nation's Ambassador Keith Harper as well as people representing all branches of Cherokee Nation's government.
The commission will analyze resource concerns, costs and necessary steps as the Cherokee Nation prepares to exercise expanded jurisdiction over crimes committed on our reservation lands.
We also rolled out the proposed Cherokee Nation Reservation, Judicial Expansion and Sovereignty Protection Act for consideration by the Council of the Cherokee Nation to facilitate additional federal funding for expanded staffing and resources and bring in judicial officers to help with workload increases. Twelve Council members are co-sponsoring the legislation and I anticipate broad support on final passage later this month.  In addition, we are taking the necessary steps to expand our Marshal Service, Attorney General's Office, detention and probation budgets, and tribal court system.
The commission will send me periodic reports and a final report by Dec. 1, so that the Cherokee Nation can start growing our courts, law enforcement and other areas related to the McGirt ruling. The legislation if approved by Council later this month will allow the Cherokee Nation to apply for funding and grants to expand.
I will also stay engaged in any congressional response to legislation, to ensure our tribal sovereignty is protected and that this historic ruling remains intact.
We are all too aware of the federal government's history of failed promises to tribal nations. It is a pattern we have seen repeated too many times as the U.S. government has broken or simply ignored the promises it made to us through treaties. History has shown that failure to include tribal voices in formulating legislation or policy has too often led to devastating results.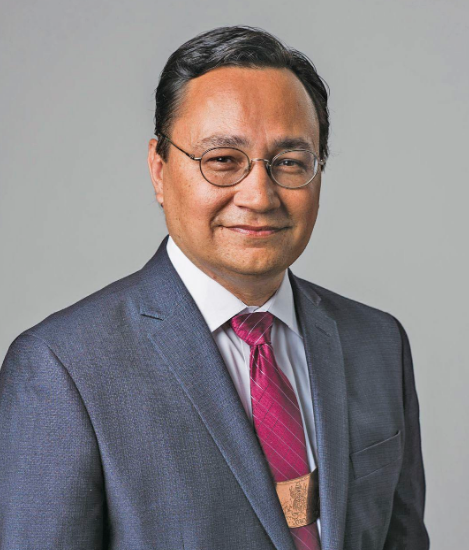 Make no mistake, if we are not at that table, Congress will legislate without our voices. Anti-Indian groups, big energy corporations, and others have wasted no time in trying to steal away this historic Supreme Court victory. These forces are working overtime to divide tribal nations, create confusion, and deprive our citizens of their sovereign rights.
If I had not expected these forces would attack our sovereignty, I would be offended at how quickly they have done so. But tribal sovereignty is more than just a catchphrase, and it is more than a word that can be casually thrown around for political gain. The truth is, tribal sovereignty comes with rights and obligations, and we are fully prepared to demand our rights while fulfilling our obligations.
This court decision is the largest victory for Indian Country in our lifetime, but it also represents new challenges for the Cherokee Nation so we are preparing vigorously for what we anticipate is coming. I look forward to a detailed report from the commission in the coming weeks.
I am thankful to those who stand alongside our tribal nations as we work to uphold public safety, promote legal cooperation, secure our rights and protect the hard-fought recognition of our reservation boundaries. I want the McGirt v. Oklahoma ruling to be an enduring victory for Indian Country. This moment is too important for Cherokee Nation to sit by while others make decisions on our behalf.
Chuck Hoskin, Jr. is the principal chief of the Cherokee Nation. 
~
By Darren Thompson
~
SAINT PAUL, Minn. — More than two months after the Christopher Columbus statue at the Minnesota State Capitol grounds was toppled, the Ramsey County Attorney's Office charged one person in the incident on Thursday.
Mike Forcia, an enrolled tribal citizen of the Bad River Band of Lake Superior Chippewa (Wisconsin), was charged with criminal damage to property in the first degree, which is a felony crime in Minnesota.
"While charges against other participants remain a possibility, it was clear from the State's investigation that Mr. Forcia was the primary organizer, leader, and executor of the incident. According to the state, the investigation led to a 13,000 page file on the event," Ramsey County Attorney's Office said in a statement.
On June 10, the day the Columbus statue was toppled, Forcia was seen cheering as the statue met pavement, but there is no footage of him pulling the statue down.
"Ramsey County District Attorney's Office came up with charges today against my client," Forica's attorney, Jack Rice, told Native News Online. "It is something that is incredibly personal to Mike and something incredibly personal to me. Any felony charge is a serious charge and can gravely affect a person's life."
"This is a story that has affected Native people across the country for more than 500 years," Rice added.
Rice is an enrolled tribal citizen of the Luiseño Tribe in California with more than two decades of experience practicing law. He's a former Central Intelligence Agency Special Agent, former prosecutor and an internationally known journalist and television commentator.
At the scene of the toppling on June 10, a group of approximately 50 people pulled the statue down with no resistance from the Minnesota State Patrol while multiple sources streamed live on social media.
The toppling of the statue made national headlines and sparked cities across the United States to remove symbols of oppression and racism in public spaces, including statues of Columbus and Confederate monuments in cities such as Baltimore, Chicago, Richmond, Sacramento, Columbus and more.
"I wanted to help educate the ignorance and racism that has been predominant since the birth of the state of Minnesota," said Forcia. "People don't realize that systematic racism, slavery, white supremacy and genocide created America and having symbols representing that genocide is a continuous reminder of the atrocious history people continue to celebrate."
As a result of COVID-19 precautions, court proceedings are severely limited and, according to Rice, Forcia may make his first appearance at court online at an unknown date.
Criminal damage to property in the first degree is a felony in Minnesota and punishable by up to 5 years in prison and/or fines reaching up to $10,000.
~
~
Courtesy Of NATIVE NEWS ONLINE